30% TODAY + 25% LIFETIME DISCOUNT
FREE SHIPPING ON 2 OR MORE ITEMS
Get 30% OFF today AND secure a 25% LIFETIME DISCOUNT on all future orders by making a purchase TODAY!
A special coupon code will be emailed to you upon order completion. Do not let this limited time offer pass you by!
Nature Worx CBD products are manufactured in a FDA registered facility that is:
~ PURE HEMP ~
THE WAY NATURE INTENDED
ORGANICALLY GROWN HEMP
Nature Worx CBD hemp products are made from premium grade hemp, grown organically without pesticides or chemical fertilizers right here in the USA. Our CBD products are further manufactured in the USA, in a FDA registered, GMP (Good Manufacturing Practices) certified, and NSF certified facility.
PURE HEMP CBD OIL
Our CBD hemp oil uses hemp seed oil as a carrier, which is naturally packed with omega fatty acids (essential healthy fats), vitamins, and minerals. It does not include fillers or non-hemp carrier oils such as MCT/coconut oil, which is highly processed and lacks many of the nutrients found naturally in the hemp plant.
THIRD PARTY TESTED
Our hemp extract is 3rd party tested at an independent lab to ensure that there are no heavy metals, pesticides, solvents, or other toxins. Finished products are further tested to verify quantity and label claims. All products have a QR code link on every label that takes you to the 3rd party lab results published on our website.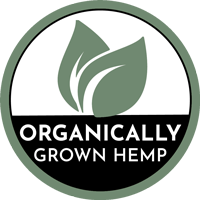 CBD HEMP OIL
(Mint or Natural Flavor)
"My husband had discomfort in his neck and went to the doctor. He was getting some relief, but not enough, and wanted to try something different. He started taking the CBD drops twice daily and was absolutely amazed with the noticeable relief he experienced!"
Victoria S. - ⭐⭐⭐⭐⭐
"I have an on-going issue with my elbow, and some days it really bothers me. I discovered your NAYSA CBD Relief Roll On Gel and it instantly gave me relief! It works fast and is so easy to use. I now keep it on my desk at work and roll it on my neck, shoulders and lower back anytime it starts to bother me. I love the results and the convenience. It's a great product. Thank you for the quick and lasting relief."
Michael T. - ⭐⭐⭐⭐⭐
"CBD is the best thing ever! For the first time, in a long time, I actually look forward to waking up and moving. I have had discomfort for several years. I heard about how CBD was helping people naturally, so I decided to give it a try. I really wasn't expecting much, but to my surprise, within a week of taking the CBD Tincture Drops, I felt better than I have in years! Thank you for giving me some hope and some relief!"
Nicole M. - ⭐⭐⭐⭐⭐
"I have searched high and low for a solution for the aches and discomfort I had been having, trying various pain relief remedies to no avail. However, I am thrilled to share that I have finally found a product that exceeds all expectations: Relief Rub with CBD and Emu Oil! This miracle-working concoction has been nothing short of a game-changer for me, providing unparalleled relief from my pesky aches and soreness. I am grateful for such an effective solution to my physical discomfort and would highly recommend this product to anyone searching for a little relief in their daily life!"
Don C. - ⭐⭐⭐⭐⭐
"I purchased my first bottle of CBD oil when a co-worker told me about how CBD was helping her when she felt overwhelmed. She said I should give it a try. The first 2 days I really didn't notice a difference, but after the 3rd day of taking the CBD I realized I actually felt really good and calm. I wasn't on-edge or having the anxious feelings anymore. When I told my co-worker how I was feeling she said it was because the CBD was helping my body be more in balance. I told her, whatever it was doing, I wasn't going to stop taking it. I am definitely a believer!"
Megan P. - ⭐⭐⭐⭐⭐
"I can't express enough how grateful I am for the Relief Roll On Gel. It has truly transformed my life by providing the much-needed relief for my persistent muscle aches throughout the day. The roll-on application is convenient and allows me to effortlessly target and give some relief to my troubled spots. It's so convenient and it works fast! It's like having a personal masseuse on hand whenever I need it. I can't recommend it enough to anyone seeking true comfort and convenience for their aching areas."
Elizabeth F. - ⭐⭐⭐⭐⭐
"Sadly, I am one of those people who deal with back and joint challenges daily. Recently, a co-worker introduced me to the NAYSA Select Roll On and my days got a lot better! I now go about my days without the constant burden of discomfort. The convenience of using the Roll On Gel whenever I need it is truly remarkable and the relief it provides me is almost immediate. I love how it works addressing my discomforts. I highly recommend it to anyone seeking relief for their own challenges and issues."
Max L. - ⭐⭐⭐⭐⭐