"Our purpose is to help as many people as possible improve their quality of life with botanical extracts. We aim to provide premium grade hemp extracts and CBD products at industry-low prices."
- Nature Worx
ABOUT US
Nature Worx is a private, family-owned business that has been in the CBD industry since 2017. We are passionate about industrial hemp and the potential benefits that it presents through its many cannabinoids and terpenes, especially CBD. After personally experiencing excellent results with CBD, we embarked on a mission to offer premium grade CBD products at industry-low prices.
We personally use our products and want only the best quality for our family and yours. Nature Worx hemp extracts are derived from organically grown hemp that is clean and pure, free of heavy metals, pesticides, solvents, and toxins, all verified by independent third party lab testing. We hope that you will benefit from our products as much as we do.
WE SUPPORT OUR TROOPS
Whether it be helping maintain positive mental health, or those with disabilities obtained during battle, a portion of your order proceeds goes to charities aimed at providing support to both active and retired U.S. military personnel.
Nature Worx CBD products are manufactured in a FDA registered facility that is:
~ PURE HEMP ~
THE WAY NATURE INTENDED
ORGANICALLY GROWN HEMP
Nature Worx CBD hemp products are made from premium grade hemp, grown organically without pesticides or chemical fertilizers right here in the USA. Our CBD products are further manufactured in the USA, in a FDA registered, GMP (Good Manufacturing Practices) certified, and NSF certified facility.
PURE HEMP CBD OIL
Our CBD hemp oil uses hemp seed oil as a carrier, which is naturally packed with omega fatty acids (essential healthy fats), vitamins, and minerals. It does not include fillers or non-hemp carrier oils such as MCT/coconut oil, which is highly processed and lacks many of the nutrients found naturally in the hemp plant.
THIRD PARTY TESTED
Our hemp extract is 3rd party tested at an independent lab to ensure that there are no heavy metals, pesticides, solvents, or other toxins. Finished products are further tested to verify quantity and label claims. All products have a QR code link on every label that takes you to the 3rd party lab results published on our website.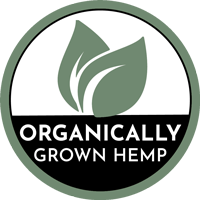 WHY THE CARRIER OIL IS SO IMPORTANT
Using non-hemp carrier oils as a carrier for hemp extracts eliminates some very beneficial vitamins and minerals provided by the hemp plant (1). Due to the large array of substances that are mixed in with different brands of CBD oil...
READ MORE...
WHAT YOU MAY NOT KNOW ABOUT MCT OIL
The processing that makes MCT oil easy to formulate into products is the same synthetic processing that strips out healthy phytonutrients. Beta-carotene, tocopherols (Vitamin E), and Vitamin A are all removed in the manufacturing of this oil (2)...
READ MORE...
THE BENEFITS OF HEMP SEED OIL
Hemp seeds contain high concentrations of heart-healthy unsaturated omega fatty acids (essential healthy fats). In addition to being a great source of omega fatty acids, amino acids and protein, hemp seeds are also packed full of vitamins and minerals (1)...
READ MORE...
THE PURE HEMP DIFFERENCE
We let nature do its thing. Pure hemp CBD oil allows all of the naturally occurring hemp compounds to work together synergistically and provide results that you won't find with other CBD concoctions. Unfortunately, many people...
READ MORE...