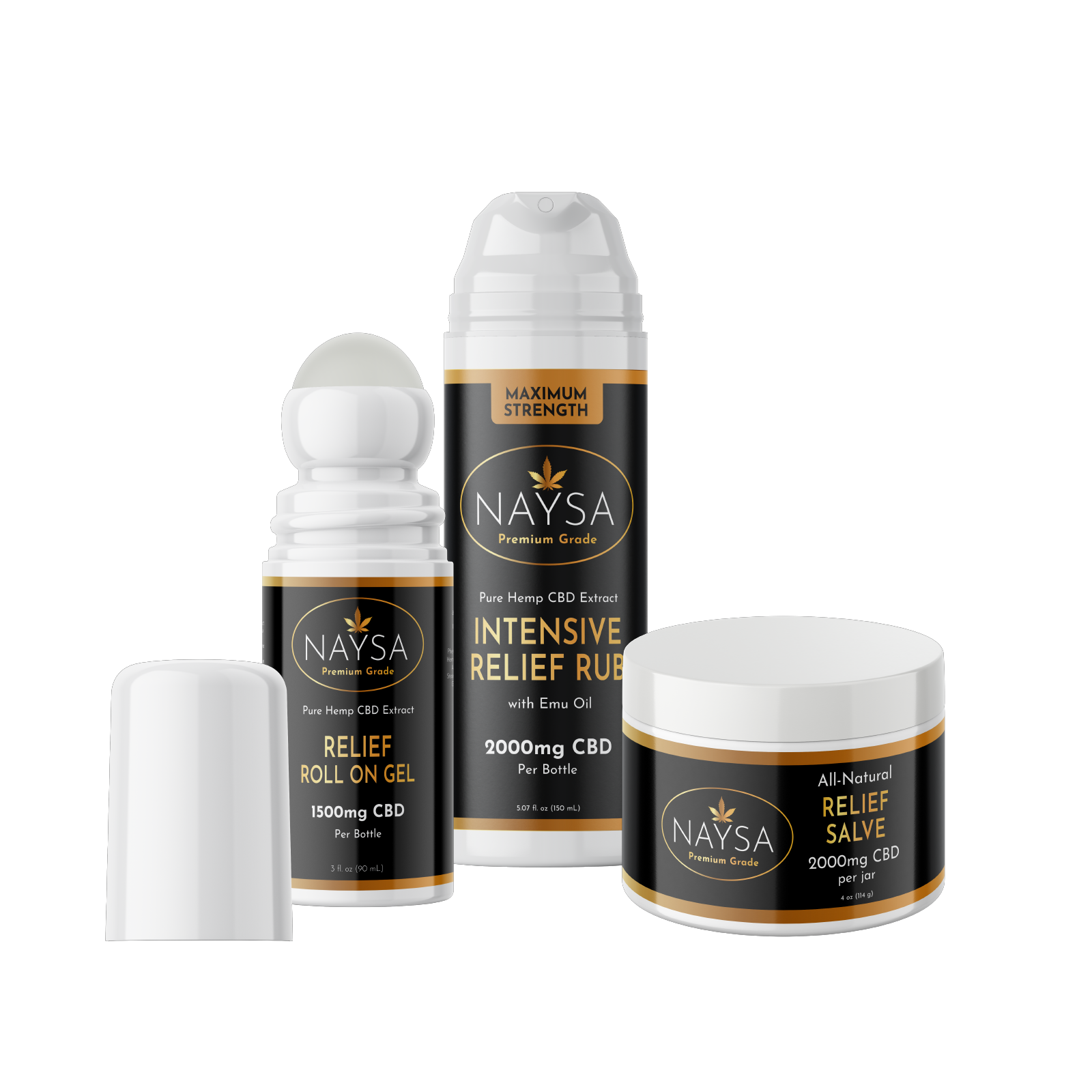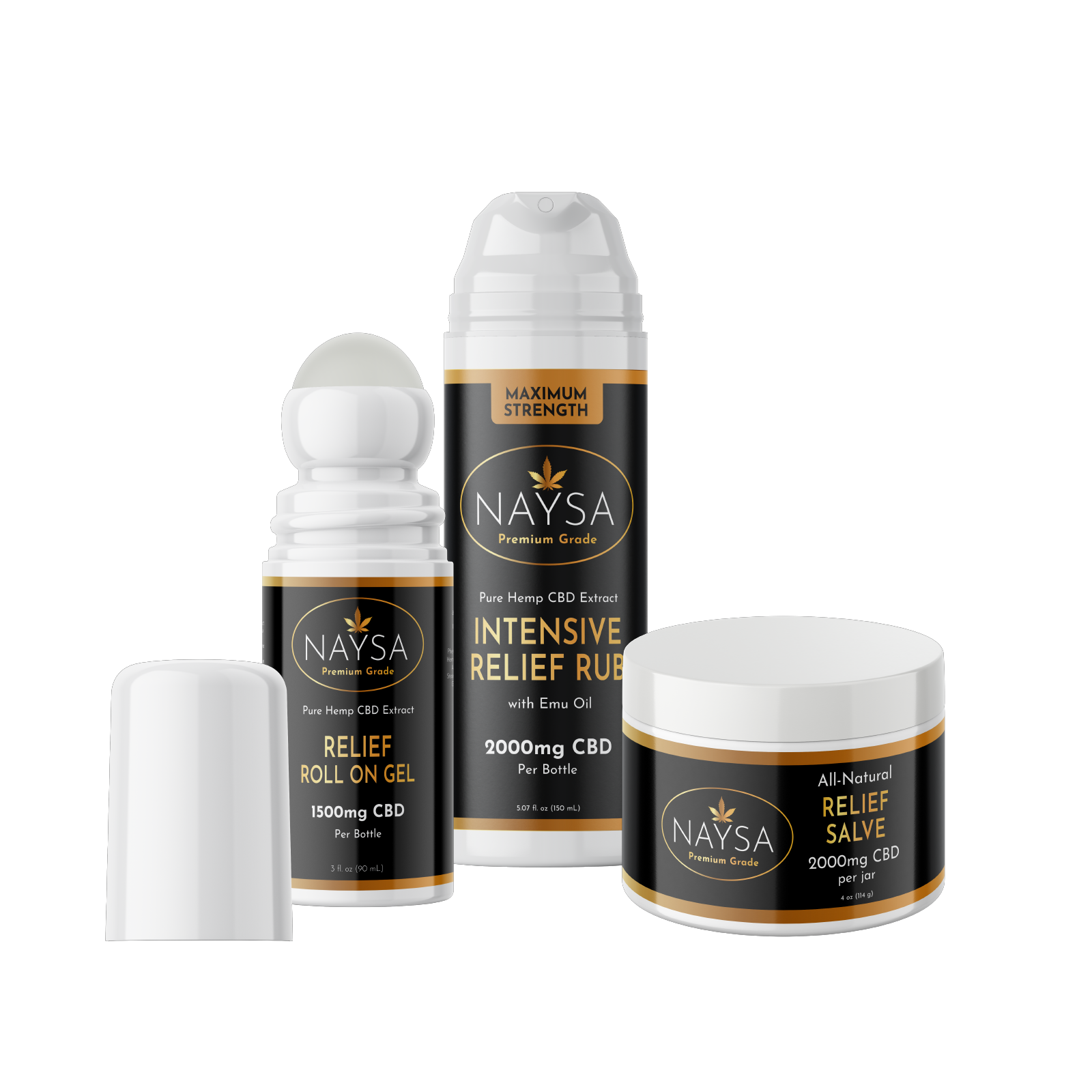 MAXIMUM STRENGTH
PAIN RELIEF RUBS
There's no doubt that CBD is a gift from nature and a blessing to many. With NAYSA premium grade CBD relief rubs, gels, and salves, now you can experience this all-natural plant compound for yourself. Recommended by experts, phytocannabinoid rich NAYSA products are some of the most effective and safest CBD products available on the market.
With 3 different options available, each relief rub infuses premium grade CBD into a different combination of natural relief-promoting compounds such as Aloe Extract, Arnica Extract, Boswellia Extract, Emu Oil, and Menthol, OR Arnica Extract, Boswellia Extract, and Menthol, OR Beeswax, Cocoa Butter, Coconut Oil, Eucalyptus Essential Oil, Jojoba Oil, Lavender Essential Oil, and Mango Butter.
With relief rubs this potent, it's easy to see why customers love them.
But don't take our word for it. See for yourself how NAYSA can positively impact your life.
(Exclusive Offer Below)
"I have searched high and low for a solution for the aches and discomfort I had been having, trying various pain relief remedies to no avail. However, I am thrilled to share that I have finally found a product that exceeds all expectations: Relief Rub with CBD and Emu Oil! This miracle-working concoction has been nothing short of a game-changer for me, providing unparalleled relief from my pesky aches and soreness. I am grateful for such an effective solution to my physical discomfort and would highly recommend this product to anyone searching for a little relief in their daily life!"
"I have an on-going issue with my elbow, and some days it really bothers me. I discovered your NAYSA CBD Relief Roll On Gel and it instantly gave me relief! It works fast and is so easy to use. I now keep it on my desk at work and roll it on my neck, shoulders and lower back anytime it starts to bother me. I love the results and the convenience. It's a great product. Thank you for the quick and lasting relief."
"I can't express enough how grateful I am for the Relief Roll On Gel. It has truly transformed my life by providing the much-needed relief for my persistent muscle aches throughout the day. The roll-on application is convenient and allows me to effortlessly target and give some relief to my troubled spots. It's so convenient and it works fast! It's like having a personal masseuse on hand whenever I need it. I can't recommend it enough to anyone seeking true comfort and convenience for their aching areas."
"Sadly, I am one of those people who deal with back and joint challenges daily. Recently, a co-worker introduced me to the NAYSA Select Roll On and my days got a lot better! I now go about my days without the constant burden of discomfort. The convenience of using the Roll On Gel whenever I need it is truly remarkable and the relief it provides me is almost immediate. I love how it works addressing my discomforts. I highly recommend it to anyone seeking relief for their own challenges and issues."
"I normally don't comment or give reviews on products, but I felt obligated to tell anyone it could help, how amazing the NS Relief Salve is and how much it's helped me. Being in athletics practically all my life, I've tried countless relief products for my aches and discomforts. I'd be lying if I said none of them worked, many did. However, they had ingredients and chemicals in them that were not natural or safe. What makes the NS Relief Salve so awesome, is it actually works, it's all natural and it's completely safe! It's a product you never have to worry about and it's a game changer for me!"
"I recently tried the NAYSA Select Relief Salve, and I have to say, I am blown away by how well it works! As someone who has been struggling for many years with discomfort from two previous car accidents, I'm always on the lookout for an all-natural relief solution I can use daily, and this salve definitely delivered! I am forever grateful to my best-friend who introduced me to this incredible product! It would be awesome if it was in a squeeze bottle or something, but otherwise I love it!"
"I really like the Relief Salve. It has a pleasant, subtle scent and a smooth, creamy texture that's easy to apply and it feels great on my skin. Within minutes of applying it to my aching muscles and joints, I feel a sense of relief and relaxation that lasts for hours. It's seriously like a little miracle in a jar. Thanks for such a great product!"
LIMITED TIME OFFER
REUSABLE DISCOUNT
This discount is not available anywhere else online or on our website.
Offer is gone once you leave this page.
HOW TO CLAIM:
Choose a product below.

Make a purchase TODAY using coupon code "first20" at checkout.

After checkout, you will be emailed a special 20% OFF REUSABLE COUPON that can be used over and over.
100% Money Back Guarantee
We also carry CBD Hemp Oil, CBD Softgels, and CBD Gummies. Coupons are good storewide.
Flat rate $3 shipping on 1 item. FREE SHIPPING on 2 or more items.
2000mg Intensive Relief Rub
MSRP – $64.99
5.07 fl. oz (150 mL)
2,000mg Of Premium CBD
Aloe Extract
Arnica Extract
Boswellia Extract
Emu Oil
Menthol

NO Detectable THC

Great For Pain Relief
Our Regular Price –

$48


20% OFF – $38.40

1500mg Relief Roll On Gel
MSRP – $54.99
3 fl. oz (90mL)
1500mg Of Premium CBD
Arnica Extract
Boswellia Extract
Menthol

NO Detectable THC

Great For Pain Relief
Our Regular Price –

$44


20% OFF – $35.20

MSRP – $59.99
4 oz (114g)
2,000mg Of Premium CBD
Beeswax
Cocoa Butter
Coconut Oil
Eucalyptus Essential Oil
Jojoba Oil
Lavender Essential Oil
Mango Butter

Contains NO Detectable THC

Great For Pain Relief
Our Regular Price –

$44


20% OFF – $35.20

Need more time to pay?
BUY NOW, PAY LATER
with 4 Interest-Free Payments using.....
Trusted by over 10 million consumers!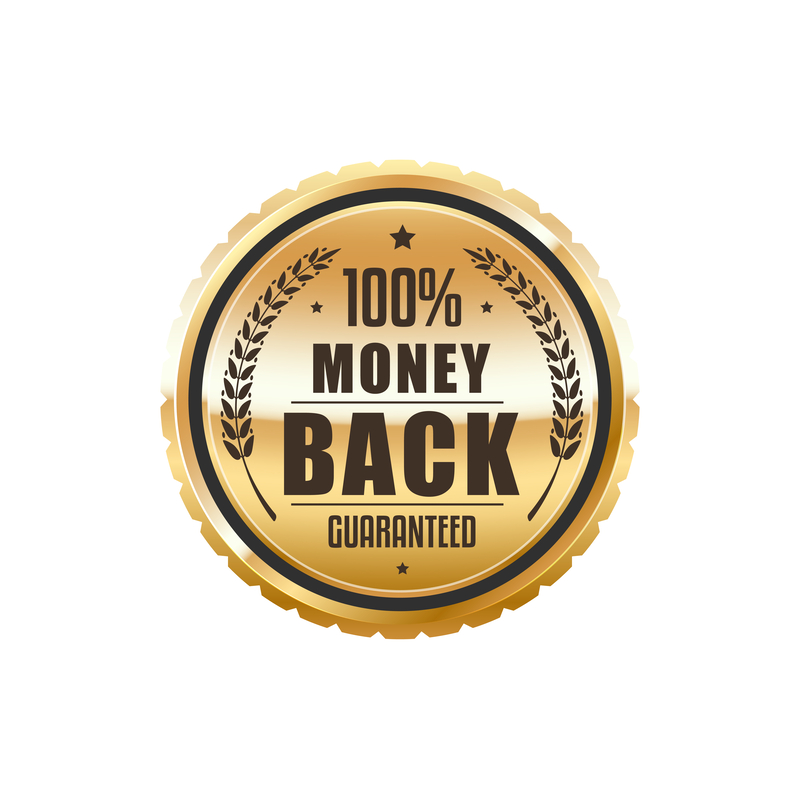 NO RISK GUARANTEE
If you are unsatisfied with a product for any reason, simply let us know and we will refund 100% of your purchase price.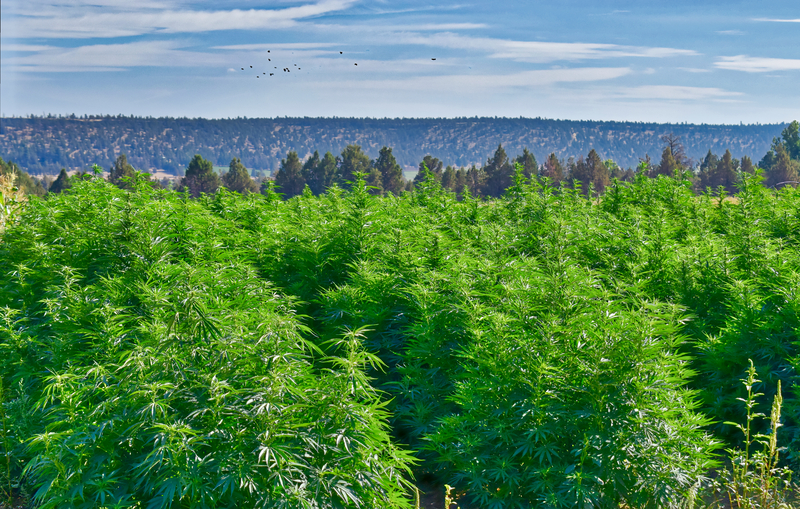 SUPERIOR QUALITY
Made with the highest quality ingredients, NAYSA is formulated using 100% organically grown USA hemp and is non-GMO, vegan friendly, gluten free, and has NO metals, harsh chemicals, or pesticides.
RECOMMENDED BY EXPERTS
Combining the power of nature and the knowledge of science, NAYSA was created by leading formulators, scientists, doctors, and industry experts to ensure consistency and efficacy.
THIRD PARTY TESTED
To guarantee purity, potency, consistency, and safety, all NAYSA products are regularly tested during manufacturing, with the final products also verified by third-party independent labs.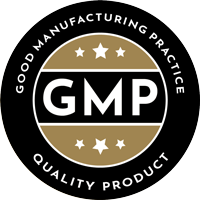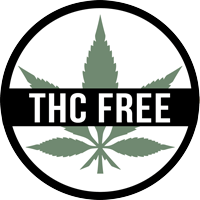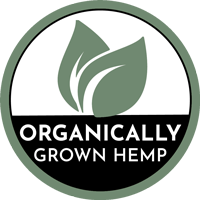 Nature Worx CBD products are manufactured in a FDA registered facility that is: