CLICK ON A SECTION TO EXPAND OR COLLAPSE
WHY THE CARRIER OIL IS SO IMPORTANT
CBD is lipid-soluble, which means it is capable of dissolving in fats, oils, or fatty tissues. CBD is not inherently water-soluble. For this reason it must be dissolved in a carrier "oil" (not water), or fatty substance in order to increase bioavailability (absorption) in the human body. Any kind of edible organic oil may be used as a carrier for CBD, however there are advantages and disadvantages to different types of oil.
Hemp extracts have an earthy, plant-like taste. In order to improve this flavor, some manufacturers opt to use artificial sweeteners and preservatives with questionable long-term health effects, or highly processed carrier oils that do not come from the hemp plant such as coconut oil, glycerin, grapeseed oil, MCT oil, palm oil, rapeseed oil, sesame seed oil, soybean oil, sunflower lecithin, and sunflower seed oil. Of these, MCT oil is one of the most commonly used.
Using non-hemp carrier oils for hemp extracts eliminates some very beneficial vitamins and nutrients provided naturally by the hemp plant. Due to the large array of substances that are mixed in with different brands of CBD oil, you may experience varied or even undesirable results depending on what type of oil you use.
WHAT YOU MAY NOT KNOW ABOUT COCONUT/MCT OIL
MCT stands for medium-chain-triglyceride. Triglycerides are fats whose chemical structure is either long-chain, short-chain, or medium-chain. MCT can be manufactured from a variety of different oils, however coconut and palm oil are most commonly used. While MCT oil may be effective in helping the body absorb CBD, it also has drawbacks.
MCT oil is made up almost entirely of saturated fats. It is still unclear whether or not the use of MCT oil may increase the risk of certain conditions such as cardiovascular disease and gastro intestinal upset. Some reports also suggest that long-term use may increase the amount of fat buildup up in the liver (1).
The processing that makes MCT oil easy to formulate into products is the same synthetic processing that strips out healthy phytonutrients. Beta-carotene, tocopherols (Vitamin E), and Vitamin A are all removed in the manufacturing of this oil. This heavy processing occurs in all the MCT source oils – coconut, palm, rapeseed, sunflower, palm kernel, and soybean.
MCT oil is sourced mostly from coconut oil and palm oil. The harvesting and production of these oils are known for being environmentally unfriendly. Typically, using slash-and-burn methods, farmers clear jungle from land and replace the jungle with palm tree plantations. The demand for palm oil has been and continues to be one of the main drivers of deforestation, putting into jeopardy some of the most biodiverse ecosystems in the world (3). As the jungles and forests disappear, so do the habitats of animals. Furthermore, slash-and-burn-style clearing makes the soil vulnerable to erosion and fills the air with polluting smoke.
Just like palm oil, research shows that coconut oil production also threatens the environment. More animal species are threatened in the growing of coconut palms and the production of coconut oil than in the production of palm oil. Studies show the number of species impacted as 18.3 per million tons of coconut oil produced versus 3.8 species impacted per million tons of palm oil produced (3). In other words, more than four times the number of animal species are negatively affected by coconut oil production as the number of species affected by palm oil production.
Some of the species currently endangered in part by the demand for coconut and palm production include the Bornean Pigmy Elephant, Orangutan, Sumatran Elephant, Sumatran Rhinoceros, and the Sumatran Tiger (4).
SOURCES:
https://pubmed.ncbi.nlm.nih.gov/28116391/
https://www.wwf.org.uk/updates/8-things-know-about-palm-oil
https://www.cell.com/current-biology/fulltext/S0960-9822(20)31078-2
https://www.worldwildlife.org/stories/endangered-species-threatened-by-unsustainable-palm-oil-production
THE BENEFITS OF HEMP SEED OIL
Hemp seed oil is another popular carrier oil used for CBD and as the name implies, it also comes from the hemp plant. CBD hemp oil is significantly different from hemp seed oil that you commonly find in grocery stores. Hemp seed oil comes from the seeds only and is not a whole plant extract. It does not contain CBD along with other cannabinoids and terpenes by itself, however it has additional benefits
Hemp seeds contain high concentrations of heart-healthy unsaturated omega fatty acids (essential healthy fats). In addition to being a great source of omega fatty acids, amino acids and protein, hemp seeds are also packed full of vitamins and minerals, including vitamins A, B1, B2, B3, B6, B9, C, E, calcium, iron, magnesium, phosphorus, potassium, sulfur, and zinc. On top of that, hemp seeds contain NO cholesterol (1).
The natural (chemical-free) cold-press process used to extract hemp seed oil is similar to the way olives are pressed to yield olive oil. This cold pressing of the hemp seeds leaves the long-chain polyunsaturated omega fatty acids in the oil intact. Fully 25% of some hemp oils are omega-3 fatty acids. No harsh chemical solvents are used in its extraction or processing, and there is significantly less impact on the environment.
Omega fatty acids have anti-inflammatory properties that may help relieve pain, and fight aging and inflammatory conditions including rheumatoid arthritis, multiple sclerosis, and irritable bowel syndrome. Since the body does not naturally produce omega-3 fatty acids, they must be taken in through food or supplements. Omega-3-rich hemp seed oil is a great source of this highly beneficial substance.
MCT oil contains no omega-3 fatty acids. Furthermore, while the fats in hemp seeds are 90% unsaturated, MCT oil is made up almost entirely of saturated fats. Some studies point to a lower cardiovascular disease risk when replacing saturated fats with unsaturated fats (2).
SOURCES:
https://fdc.nal.usda.gov/fdc-app.html#/food-details/170148/nutrients
https://pubmed.ncbi.nlm.nih.gov/29174025/
THE CBD SWEET SPOT
It's important to find the right CBD dosage in order to experience its benefits. This is known as finding the "sweet spot."
The sweet spot is the optimal dosage where you can experience the maximum benefits of CBD without experiencing any adverse effects. To find the sweet spot, you need to consider your individual body chemistry, the potency of the CBD product, and the method of consumption.
START WITH A LOW DOSAGE
It's important to start with a low dosage of CBD, especially if it's your first time trying it. Start with a small dosage and gradually increase it over time until you find the sweet spot. It's recommended that you begin with 5-10 mg of CBD, and gradually increase the dosage by 5-10 mg until you achieve the desired effect.
RECORD YOUR RESULTS
It's vital to track your dosage and the effects you experience. This will allow you to adjust your dosage and consumption method until the desired results are achieved. It's recommended that you keep a journal of your daily usage and how you feel. Include details about the potency of the CBD product and the method of consumption.
GIVE IT TIME
It's essential to give it time to work. Some people may experience immediate effects, while others may take several days or even weeks. So be patient, and give yourself time to see how your body reacts to CBD.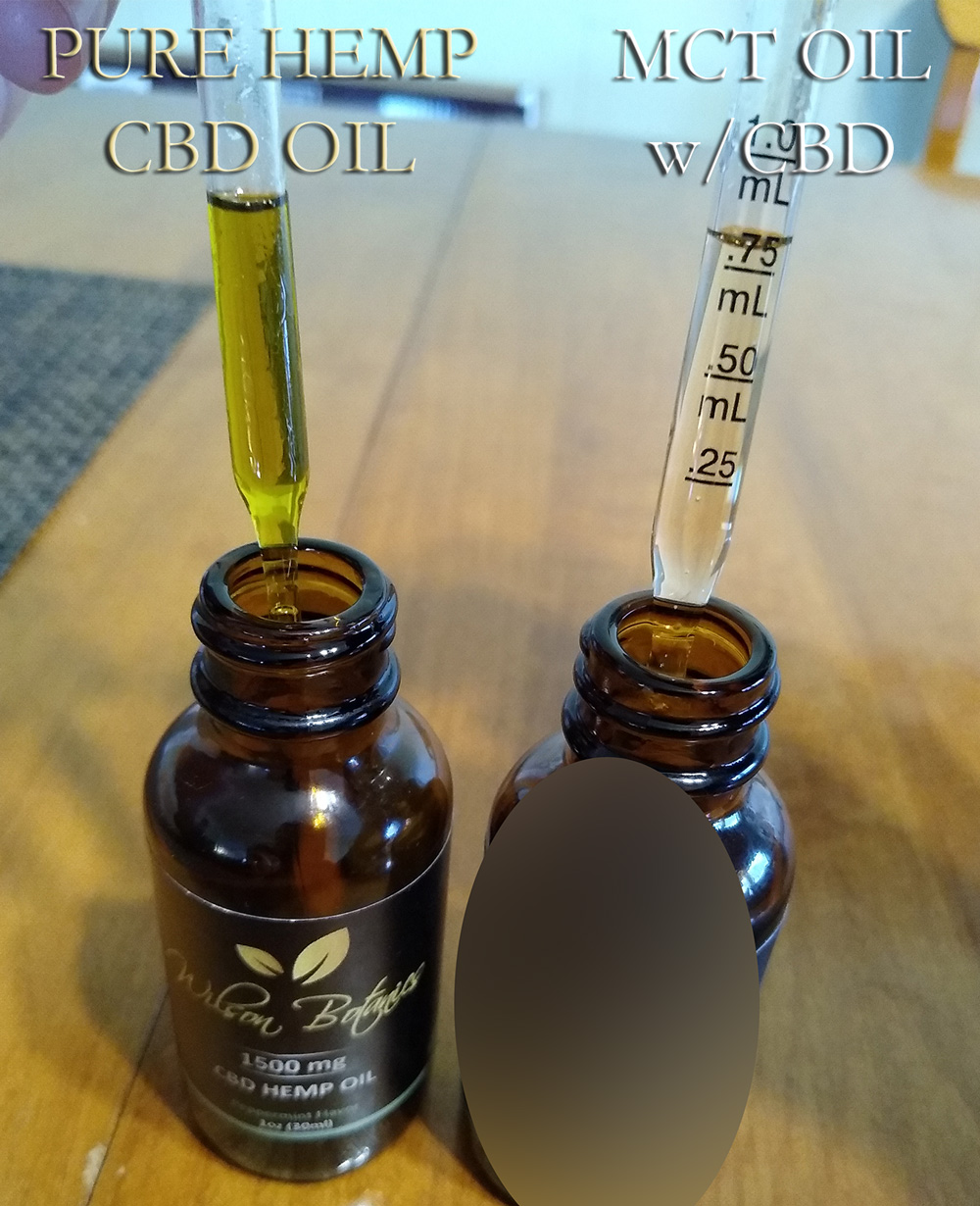 LIMITED TIME OFFER
This discount is not available anywhere else online.
Offer will be closed when full.
100% Money Back Guarantee
THIRD PARTY TESTING
Regardless of what brand you buy, it is of the utmost importance to make sure that your CBD oil has been tested by an independent 3rd party lab to verify the amount of CBD contained in it and ensure that there are no toxic impurities. One particular study (1) found that out of 84 products studied, only 30% actually contained the amount of CBD claimed on their labels!
Make sure that the test results are published on the website that you are purchasing from. We have actually seen products claiming to be 3rd party tested with absolutely no lab results published anywhere, or even published lab results that were fabricated in-house with no 3rd party verification.
SOURCES:
1. https://www.ncbi.nlm.nih.gov/pmc/articles/PMC5818782/
FREQUENTLY ASKED QUESTIONS
What is industrial hemp?
Industrial hemp is a type of Cannabis sativa plant that is grown for industrial purposes and contains no more than 0.3% concentration (on a dry weight basis) of the psychoactive cannabinoid (compound) THC [1]. Because of this low concentration of THC, industrial hemp is considered non-phycoactive and legally distinguished from marijuana, which is another variant of Cannabis sativa plant with higher concentrations of THC.
Industrial hemp has a high concentration of Cannabidiol (CBD), which is non-psychoactive and just one of over a hundred other cannabinoids contained in the plant. Industrial hemp was made federally legal under the 2018 Farm Bill and is used to produce a variety of industrial and consumer products such as fiber, food, oil, and medicine [2]. It is important to note that it's level of legality varies from state to state so it is important to research local laws regarding its use.
SOURCES:
https://www.ucop.edu/research-policy-analysis-coordination/policies-guidance/cannabis/industrial-hemp-background.html
https://www.agmrc.org/commodities-products/fiber/industrial-hemp
What is CBD?
Cannabidiol, commonly known as CBD, is a non-intoxicating compound found in the Cannabis sativa plant. Unlike its more famous cousin, tetrahydrocannabinol (THC), CBD has no psychoactive effects. Instead, it has been credited with a wide range of potential therapeutic benefits, including anti-inflammatory, analgesic, anti-anxiety, and seizure-suppressant properties. CBD can be sourced from both marijuana and hemp plants and is legal in many jurisdictions, but its legal status varies by jurisdiction. In the United States, CBD derived from hemp with less than 0.3% THC concentration was approved as a legal commodity after the passing of the Agriculture Improvement Act of 2018, also know as the Farm Bill.
SOURCES:
Harvard Health Publishing
How do I use CBD oil?
Nature Worx CBD oil can be used orally or topically based on the condition it is used for. If using the oil orally, sublingual application (under tongue) is considered more efficient than ingesting (swallowing). The bioavailability of CBD is much higher when taken sublingually, as it is absorbed directly into the bloodstream. When ingested, the CBD has to pass through the liver where a higher percentage will go to waste.
Directions:
Shake your CBD oil bottle well for 10 seconds
Fill the included glass dropper with the desired amount of CBD oil
Administer the CBD oil
Store in a cool, dry place away from light.
Keep out of reach of children.
Sublingual Application: Place the desired amount of CBD oil underneath your tongue and do not swallow for 1-2 minutes. We recommend not drinking anything for at least 5 minutes.
Benefits from CBD can be seen faster or slower depending each person's anatomy. You can increase your serving amount after each cycle until you've achieved the desire effect. We recommend taking your CBD oil at least once a day, for 30 days, before evaluating your results.
* Please consult your physician if you have any questions about taking CBD products.
How much CBD oil should I take?
This is the most common question that people have. Unfortunately, there is no one-size-fits-all answer when it comes to the endocannabinoid system. Everyone is different, and may require a different amount to achieve their desired results. Some people may use only 10-15 drops a day, while others may use 1/2 serving to 1 full serving or more per day. For many people, 10-20mg of CBD per day is where they find their most desired results.
The general consensus is to start low and slow (only a few drops for the first few days), then increase as needed to achieve the desired results. The goal is to figure out how much or how little you need to take to get results. Some people split it up and take the oil multiple times a day, while others take it just once a day.
* Please consult your physician if you have any questions about taking CBD products.
What is the difference between isolate, broad spectrum, and full-spectrum?
Full-spectrum products include CBD and THC, as well as other cannabinoids and terpenes found in the plant. CBD is non-physcoative (no high), whereas THC is physcoactive (makes you high). While THC is also reputed to have health benefits, it remains illegal in some states and also carries the risk of failing a drug test.
Full Spectrum – Typically contains CBD along with small amounts of other cannabinoids and terpenes from the hemp plant, including THC. May help with sleep and anxiety, however results vary. THC has been reported to actually increase anxiety in some, but not all individuals.
Broad Spectrum – Typically contains CBD along with small amounts of other cannabinoids and terpenes from the hemp plant, but not THC. 
Isolate CBD Oil – Any type of carrier oil with CBD isolate mixed in. Wilson Botanics uses hemp seed oil a carrier oil for the CBD. 
Hemp Seed Oil – Comes from the seeds only and does not contain CBD or other cannabinoids by itself. Commonly found in grocery stores. Highly nutritious and contains vitamins, minerals, and essential omega fatty acids.
Will CBD oil get me high?
Nature Worx CBD oil will not get you high. CBD is non-physcoactive (no high). THC is the chemical in marijuana that produces a high. Our CBD Hemp Oil comes from industrial hemp that contains no more than 0.3% THC. Industrial hemp is federally legal because the amount of THC is considered too low to have any effect.
Will I fail a drug test using CBD oil?
The majority of marijuana drug tests look for the presence of THC. While Nature Worx makes no guarantees regarding the results of taking a drug test, it is highly unlikely that you would fail a drug test using any of our THC FREE products. However, our full spectrum products may contain up to .3% THC and MAY POSSIBLY SHOW UP on a drug test.
Please consult with your employer or physician if you have any concerns regarding drug testing and CBD products.
Why don't you offer lower concentration CBD tinctures?
Many companies offer varying concentrations of CDB oil, such as 500mg, 750mg, 1000mg, 1500mg, etc. In our experience, most of the higher concentration oils on the market have unnecessary exorbitant markups (oftentimes selling for $150 or more per bottle), making it difficult for some people to afford an effective, high concentrate CBD oil.
A 1 oz bottle of 500mg CBD oil and a 1 oz bottle of 1500mg CBD oil both contain the same amount of liquid carrier oil, which is 1 oz. The difference is that the 1500mg bottle contains 3 times the amount of CBD as a 500mg bottle, so you wind up using 3 times the amount of 500mg oil to get the same amount of CBD as a bottle of 1500mg oil.
Our goal is to offer a superior quality (made with 99% pure CBD), high concentrate CBD oil at a price that you would normally only find in a lower concentration product. With a higher concentration tincture, you get more CBD in each drop, thereby reducing the amount that you need to achieve your desired results. This saves you money in the long run and gives you more bang for your buck.
* While it is our goal to help people as best we can, Nature Worx is not a licensed medical practitioner, therefore we do not give medical advice. As with any dietary supplement, consult your physician before use, especially if you are pregnant, nursing, have or suspect a medical condition, or are taking any medications.
LEGAL TERMS AND DISCLAIMERS
- All Wilson Botanics CBD products are made from American grown idustrial hemp, containing less than 0.3% THC in accordance with the 2018 Farm Bill.
- You must be 21 years of age or older to use this website or purchase Wilson Botanics hemp-based products.
FDA Disclaimer
* The statements made regarding these products have not been evaluated by the Food and Drug Administration. The efficacy of these products has not been confirmed by FDA-approved research. These products are not intended to diagnose, treat, cure or prevent any disease. All information presented here is not meant as a substitute for or alternative to information from health care practitioners. Please consult your health care professional about potential interactions or other possible complications before using any product. The Federal Food, Drug, and Cosmetic Act require this notice.