900mg CBD Per Container
90 Count Square Treats
10mg CBD Per Treat
100% USA Hemp/CBD

THC Free

Grain Free
Gluten Free
Dairy Free
Beef Flavor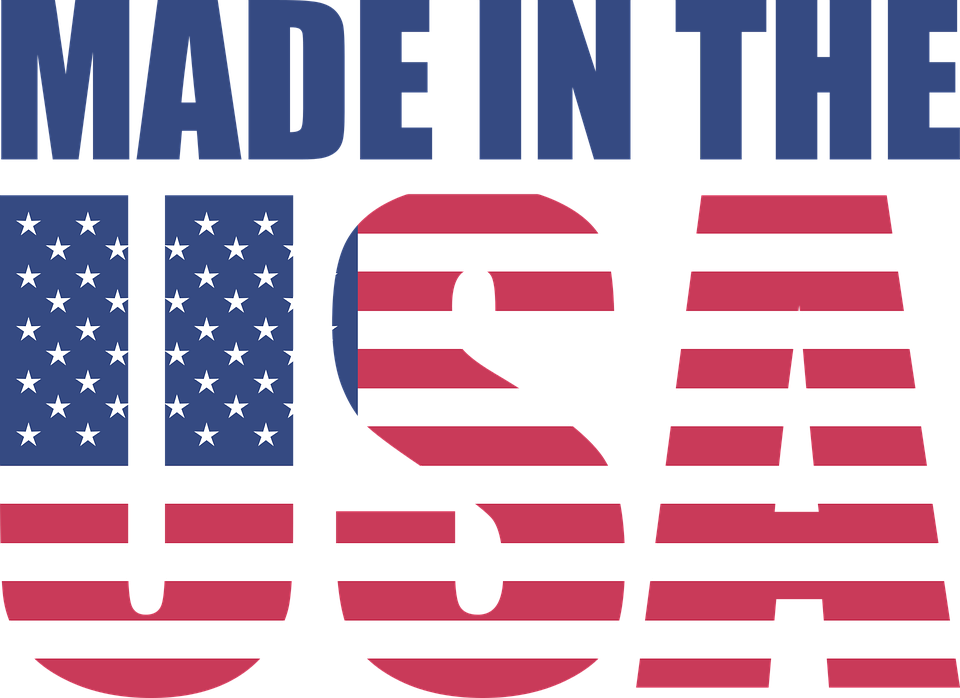 Grain Free Pet Treats
Wilson Botanics soft and chewy treats contain the highest quality and purest CBD from all-natural, organic hemp oil. These tasty, yet powerful chews promote daily health with the added benefits of CBD.
900mg CBD Per Container
90 Count Square Treats
10mg CBD Per Treat
100% USA Hemp/CBD

THC Free

Grain Free
Gluten Free
Dairy Free
Beef Flavor
FEEDING GUIDE: Intended for intermittent or supplemental feeding. This product should be fed as a treat.
Pet Size - Small Dose | Medium Dose | High Dose
Small (0-25lbs) - 1-2mg CBD | 3-6mg CBD | 5-10mg CBD
Medium (26-50lbs) - 2-5mg CBD | 6-15mg CBD | 10-25mg CBD
Large (51-75lbs) - 5-7mg CBD | 15-21mg CBD | 25-35mg CBD
Extra Large (76+ lbs) - 7-10mg CBD | 21-30mg CBD | 35-50mg CBD
Ingredients: Whitefish, Fish Meal, Sweet Potatoes, Peas, Lentils, Pea Flour, Canola Oil (Preserved With Mixed Tocopherols), Cannabidiol Hemp Extract, Hemp Seed Oil, Vegetable Glycerin, Tomato Pomace, Flaxseed, Natural Flavor, Salt, DL-methionine, Choline Chloride, Taurine, Dried Chicory Root, Yucca Schidigera Extract, Tomatoes, Blueberries, Raspberries, Dried Lactobacillus Plantarum Fermentation Product, Dried Bacillus Subtilis Fermentation Product, Dried Lactobacillus Acidophilus Fermentation Product, Dried Enterococcus Faecium Fermentation Product, Dried Bifidobacterium Animalis Fermentation Product, Vitamin E Supplement, Iron Proteinate, Zinc Proteinate, Copper Proteinate, Ferrous Sulfate, Zinc Sulfate, Copper Sulfate, Potassium Iodide, Thiamine Mononitrate (Vitamin B1), Manganese Proteinate, Manganous Oxide, Ascorbic Acid, Vitamin A Supplement, Biotin, Niacin, Calcium Pantothenate, Manganese Sulfate, Sodium Selenite, Pyridoxine Hydrochloride (Vitamin B6), Vitamin B12 Supplement, Riboflavin (Vitamin B2), Vitamin D Supplement, Folic Acid, Chicken Artificial Flavoring.

Wilson Botanics has partnered with an FDA registered manufacturer. Our CBD products are:
FREQUENTLY ASKED QUESTIONS
What is industrial hemp?
Industrial hemp is a type of Cannabis sativa plant that is grown for industrial purposes and contains no more than 0.3% concentration (on a dry weight basis) of the psychoactive cannabinoid (compound) THC [1]. Because of this low concentration of THC, industrial hemp is considered non-phycoactive and legally distinguished from marijuana, which is another variant of Cannabis sativa plant with higher concentrations of THC.
Industrial hemp has a high concentration of Cannabidiol (CBD), which is non-psychoactive and just one of over a hundred other cannabinoids contained in the plant. Industrial hemp was made federally legal under the 2018 Farm Bill and is used to produce a variety of industrial and consumer products such as fiber, food, oil, and medicine [2]. It is important to note that it's level of legality varies from state to state so it is important to research local laws regarding its use.
SOURCES:
https://www.ucop.edu/research-policy-analysis-coordination/policies-guidance/cannabis/industrial-hemp-background.html
https://www.agmrc.org/commodities-products/fiber/industrial-hemp
What is CBD?
Cannabidiol, commonly known as CBD, is a non-intoxicating compound found in the Cannabis sativa plant. Unlike its more famous cousin, tetrahydrocannabinol (THC), CBD has no psychoactive effects. Instead, it has been credited with a wide range of potential therapeutic benefits, including anti-inflammatory, analgesic, anti-anxiety, and seizure-suppressant properties. CBD can be sourced from both marijuana and hemp plants and is legal in many jurisdictions, but its legal status varies by jurisdiction. In the United States, CBD derived from hemp with less than 0.3% THC concentration was approved as a legal commodity after the passing of the Agriculture Improvement Act of 2018, also know as the Farm Bill.
SOURCES:
Harvard Health Publishing
How do I use CBD oil?
Nature Worx CBD oil can be used orally or topically based on the condition it is used for. If using the oil orally, sublingual application (under tongue) is considered more efficient than ingesting (swallowing). The bioavailability of CBD is much higher when taken sublingually, as it is absorbed directly into the bloodstream. When ingested, the CBD has to pass through the liver where a higher percentage will go to waste.
Directions:
Shake your CBD oil bottle well for 10 seconds
Fill the included glass dropper with the desired amount of CBD oil
Administer the CBD oil
Store in a cool, dry place away from light.
Keep out of reach of children.
Sublingual Application: Place the desired amount of CBD oil underneath your tongue and do not swallow for 1-2 minutes. We recommend not drinking anything for at least 5 minutes.
Benefits from CBD can be seen faster or slower depending each person's anatomy. You can increase your serving amount after each cycle until you've achieved the desire effect. We recommend taking your CBD oil at least once a day, for 30 days, before evaluating your results.
* Please consult your physician if you have any questions about taking CBD products.
How much CBD oil should I take?
This is the most common question that people have. Unfortunately, there is no one-size-fits-all answer when it comes to the endocannabinoid system. Everyone is different, and may require a different amount to achieve their desired results. Some people may use only 10-15 drops a day, while others may use 1/2 serving to 1 full serving or more per day. For many people, 10-20mg of CBD per day is where they find their most desired results.
The general consensus is to start low and slow (only a few drops for the first few days), then increase as needed to achieve the desired results. The goal is to figure out how much or how little you need to take to get results. Some people split it up and take the oil multiple times a day, while others take it just once a day.
* Please consult your physician if you have any questions about taking CBD products.
What is the difference between isolate, broad spectrum, and full-spectrum?
Full-spectrum products include CBD and THC, as well as other cannabinoids and terpenes found in the plant. CBD is non-physcoative (no high), whereas THC is physcoactive (makes you high). While THC is also reputed to have health benefits, it remains illegal in some states and also carries the risk of failing a drug test.
Full Spectrum – Typically contains CBD along with small amounts of other cannabinoids and terpenes from the hemp plant, including THC. May help with sleep and anxiety, however results vary. THC has been reported to actually increase anxiety in some, but not all individuals.
Broad Spectrum – Typically contains CBD along with small amounts of other cannabinoids and terpenes from the hemp plant, but not THC. 
Isolate CBD Oil – Any type of carrier oil with CBD isolate mixed in. Wilson Botanics uses hemp seed oil a carrier oil for the CBD. 
Hemp Seed Oil – Comes from the seeds only and does not contain CBD or other cannabinoids by itself. Commonly found in grocery stores. Highly nutritious and contains vitamins, minerals, and essential omega fatty acids.
Will CBD oil get me high?
Nature Worx CBD oil will not get you high. CBD is non-physcoactive (no high). THC is the chemical in marijuana that produces a high. Our CBD Hemp Oil comes from industrial hemp that contains no more than 0.3% THC. Industrial hemp is federally legal because the amount of THC is considered too low to have any effect.
Will I fail a drug test using CBD oil?
The majority of marijuana drug tests look for the presence of THC. While Nature Worx makes no guarantees regarding the results of taking a drug test, it is highly unlikely that you would fail a drug test using any of our THC FREE products. However, our full spectrum products may contain up to .3% THC and MAY POSSIBLY SHOW UP on a drug test.
Please consult with your employer or physician if you have any concerns regarding drug testing and CBD products.
Why don't you offer lower concentration CBD tinctures?
Many companies offer varying concentrations of CDB oil, such as 500mg, 750mg, 1000mg, 1500mg, etc. In our experience, most of the higher concentration oils on the market have unnecessary exorbitant markups (oftentimes selling for $150 or more per bottle), making it difficult for some people to afford an effective, high concentrate CBD oil.
A 1 oz bottle of 500mg CBD oil and a 1 oz bottle of 1500mg CBD oil both contain the same amount of liquid carrier oil, which is 1 oz. The difference is that the 1500mg bottle contains 3 times the amount of CBD as a 500mg bottle, so you wind up using 3 times the amount of 500mg oil to get the same amount of CBD as a bottle of 1500mg oil.
Our goal is to offer a superior quality (made with 99% pure CBD), high concentrate CBD oil at a price that you would normally only find in a lower concentration product. With a higher concentration tincture, you get more CBD in each drop, thereby reducing the amount that you need to achieve your desired results. This saves you money in the long run and gives you more bang for your buck.
* While it is our goal to help people as best we can, Nature Worx is not a licensed medical practitioner, therefore we do not give medical advice. As with any dietary supplement, consult your physician before use, especially if you are pregnant, nursing, have or suspect a medical condition, or are taking any medications.