5 Reasons Why You May Be Wasting Money On CBD Oil
(#5 May Be The Most Disturbing)
By Wilson Botanics | Updated: December 2022
By now you've probably heard the buzz going around about CBD (Cannabidiol). For those who aren't familiar, CBD is a phytocannabinoid contained in the Cannabis Sativa plant. The cannabis plant has over 100 cannabinoids, with the most studied and talked about for therapeutic qualities being CBD and THC (Tetrahydrocannabinol).
THC is the substance which is responsible for producing the "high" that most people associate cannabis with. CBD is non-psychoactive, meaning it will not get you high. Most CBD products come from industrial hemp, which is classified as cannabis having less than 0.3% THC content (non-psychoactive).  Cannabis containing above 0.3% THC is generally referred to as marijuana (psychoactive).
If you're already using CBD oil, then you're already aware of the great benefits it can provide, but also how expensive it can be. Or maybe you've tried it, but didn't get the results you wanted (#4 and #5 could be the reason). Or maybe you've never tried it all! Either way, follow these valuable tips to make sure you don't waste your hard earned money!
How Are You Wasting Money On CBD?
#1 – You Are Paying For Shipping
Let's face it, with the price of fuel these days even seemingly simple shipping fees can tack on a considerable percentage to your online purchase total. A shipping charge alone can easily add 15-20% to your total! On top of that, many companies will not tell you this amount upfront and require you to begin the checkout process and enter in all of your personal info before they even tell you how much extra you will pay for shipping.
Some companies may offer free shipping but only after you meet a minimum order amount, which many times is just over what their average product cost is. For instance, say their average product costs $70 but they only offer free shipping on purchases of $75 or more, requiring you to either pay the hefty shipping fee or add something else to your cart to receive free shipping. This can be very inconvenient if you have a set budget in mind for your purchase.
Make sure you purchase your CBD from a high quality supplier that offers completely free shipping (no minimums) on top of everyday low prices!
#2 – You Are Paying For Extra Packaging That Just Gets Thrown Away
Many CBD products include an attractive printed product box for their CBD oil to be packaged in. While a printed box or other printed packaging may be very appealing to look at, it increases the overall cost and produces unnecessary waste in the environment. Why pay extra for a box that is just going to get thrown away, when it's what's inside the bottle that counts? You're basically throwing money in the trash!
Make sure you purchase your CBD from a high quality supplier that eliminates unnecessary product packaging to reduce your costs AND prevent excess waste in the environment!
#3 – You Are Using A Payment Plan With Added Fees
Some CBD retailers offer payment plans in the form of buy now pay later (BNPL) services to allow customers to split up their purchase into separate payments. There are several popular BNPL options and services out there today, with varying plans available. Unfortunately, some of these require a monthly fee or installment fees, or even a combination of both. Even if you pay a seemingly small $7.95/mo account fee and $1 installment fee (times 4 payments), you may have increased the price of your CBD purchase by up to 25%!
If you are using a payment plan or BNPL service to purchase your CBD, make sure you buy from a high quality supplier that offers this service with zero additional fees!
#4 – You Are Buying A Low Concentration Of CBD
CBD oil can come in varying concentrations, with amounts starting as low as 100mg – 500mg per 1oz bottle. Lower concentrations of CBD are cheaper to produce and reduce supplier costs. While some people may experience desirable effects with concentrations this low, you can get more bang for your buck by purchasing CBD oil with at least 1000mg concentration per 1oz bottle.
Also make sure that your CBD oil has been tested by an independent 3rd party lab to verify the amount of CBD contained in it. One particular study[1] found that out of 84 products studied, only 30% actually contained the amount of CBD claimed on their labels! Make sure that the test results are published on the website that you are purchasing from. We have actually seen products claiming to be 3rd party tested with absolutely no lab results published anywhere, or even published lab results that were fabricated in-house with no 3rd party verification!
And so this leads us to the fifth, and potentially most important, reason why you are wasting money on CBD…..
#5 – Your CBD Oil Is Loaded With Foreign Substances With Little To No Therapeutic Value
Yes, you read that correctly. Unfortunately, in order to make up for the minimal effects produced by low concentration CBD oil, some manufacturers opt to add extraneous substances to their "CBD concoctions" in an effort to hype up their product.
We've seen a lot of different substances added to CBD oil, such as amino acids, caffeine, fungus extracts, melatonin, valerian, various vitamins, and water, just to name a few. While some of these substances may have separate beneficial effects, the hemp plant is already packed full of vitamins, minerals, and amino acids that are stripped out of many CBD oils! How can you truly experience what the hemp plant can do for you with a bunch of extraneous substances added in that you can already take separately? Not to mention that some of these substances may have questionable health effects?
In addition to the aforementioned substances, some manufacturers also use non-hemp carrier oils for CBD. You see, CBD is lipid-soluble, which means it is capable of dissolving in fats, oils, or fatty tissues. CBD is not water-soluble. For this reason it must be dissolved in a carrier "oil" (not water), or fatty substance in order to aid the human body in absorbing it. Unfortunately, to the unknowing consumer, there are also a lot of extraneous substances with little to no nutritional or therapeutic value that are being used as carrier oils for CBD!
Let's face it, hemp extracts come from a plant and taste like, well… a plant. In order to remove this flavor and/or to save on production costs, some manufacturers opt to use highly processed carrier oils not sourced from the hemp plant such as glycerin, grapeseed oil, MCT, sesame seed oil, sunflower Lecithin, sunflower seed oil, and even water. Some of these tinctures also contain artificial sweeteners and preservatives with questionable long-term health effects. Unfortunately this process eliminates some very beneficial vitamins and minerals provided by the hemp plant.
Of these, MCT oil is one of the more commonly used carrier oils for CBD.
What They Are Not Telling You About MCT Oil
First off, MCT stands for medium-chain-triglyceride. It is usually made from coconut or palm oil, but can come from other sources as well. While MCT oil may effectively help the body absorb CBD, it has some major drawbacks.
The processing that makes MCT oil easy to formulate into products is the same synthetic processing that strips out healthy phytonutrients. Beta-carotene, tocopherols, and Vitamin A are all removed in the manufacturing of this oil. This heavy processing occurs in all the MCT source oils – coconut, palm, rapeseed, sunflower, palm kernel, and soybean. MCT oil is made up almost entirely of saturated fats. It is still unclear whether or not long-term use of MCT oil products may increase the risk of certain conditions such as cardiovascular disease and gastro intestinal upset. Some reports even suggest that long-term use may increase the amount of fat buildup up in the liver.
The harvesting and production of both coconut oil and palm oil are known for being environmentally unfriendly. Typically, using slash-and-burn methods, farmers clear jungle from land and replace the jungle with palm tree plantations. The demand for palm oil has been and continues to be one of the main drivers of deforestation, putting into jeopardy some of the most biodiverse ecosystems in the world. As the jungles and forests disappear, so do the habitats of animals. Furthermore, slash-and-burn-style clearing makes the soil vulnerable to erosion and fills the air with polluting smoke.
In addition to providing a means of helping your body absorb CBD, the proper carrier oil can add way more bang for your buck in the form of essential vitamins and nutrients with additional health benefits.
The Benefits of Using Hemp Seed Oil
If one weighs the negative aspects of MCT oil processing and production, and desires a better alternative, hemp seed oil is an excellent candidate. Hemp seed oil contains high concentrations of heart-healthy unsaturated omega fatty acids (essential healthy fats). In addition to being a great source of omega fatty acids, amino acids and protein, hemp seeds are also packed full of vitamins and minerals, including vitamins A, B1, B2, B3, B6, B9, C, E, calcium, iron, magnesium, phosphorus, potassium, sulfur, and zinc. On top of that, hemp seeds contain NO cholesterol.
The natural (chemical-free) cold-press process used to extract hemp seed oil is similar to the way olives are pressed to yield olive oil. This cold pressing of the hemp seeds leaves the long-chain polyunsaturated omega fatty acids in the oil intact. Fully 25% of some hemp oils are omega-3 fatty acids. No harsh chemical solvents are used in its extraction or processing, and there is significantly less impact on the environment.
Omega fatty acids have anti-inflammatory properties that may help relieve pain, and fight aging and inflammatory conditions including rheumatoid arthritis, multiple sclerosis, and irritable bowel syndrome. Since the body does not naturally produce omega-3 fatty acids, they must be taken in through food or supplements. Omega-3-rich hemp seed oil is a great source of this highly beneficial substance.
MCT oil contains no omega-3 fatty acids. Furthermore, while the fats in hemp seeds are 90% unsaturated, MCT oil is made up almost entirely of saturated fats. Some studies point to a negative impact of MCT oil consumption on cardiovascular disease risk[2].
If you want to find out what a hemp-derived supplement (CBD) might do for you, do you really want to strip your product of essential, beneficial nutrients that pure hemp-derived CBD oil will provide?
experience ALL the potential benefits of the hemp plant IN ADDITION to CBD – minor cannabinoids, terpenes, vitamins, minerals, omega fatty acids, amino acids,
live healthier without contributing to rain forest and wildlife habitat destruction, AND
further lower your impact on the environment with less waste,
all for a SIGNIFICANTLY LOWER PRICE…
Wilson Botanics CBD Hemp Oil Is Your Solution
Full Spectrum or "THC Free" Broad Spectrum – Both include beneficial minor phytocannabinoids, lipids, and terpenes.
Hempseed Carrier Oil – Contains heart healthy omega fatty acids, minerals, and vitamins not found in other carrier oils such as MCT.
High Potency – 1500mg CBD formula takes a less amount than lower potency formulas to achieve the same result, making the bottle last longer and saving even more money.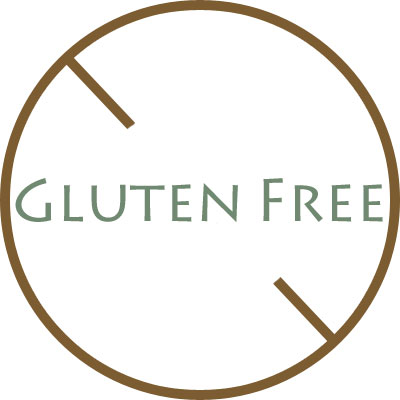 We personally use our products and want only the best quality for our families and yours. Wilson Botanics CBD Hemp Oils are made from premium grade hemp, grown organically without pesticides or chemical fertilizers right here in the USA. Our CBD products are further manufactured in the USA, in a FDA registered, GMP (Good Manufacturing Practices) certified facility. Our base distillate hemp extract is 3rd party tested at an independent lab to ensure that there are no heavy metals, pesticides, solvents, or other toxins. Our finished products are then 3rd party tested again to verify quantity and ensure that you are getting what is claimed on the label. All of our CBD products have a QR code link on every label that takes you right to the 3rd party lab results published on our website.
There are many brands out there claiming that their products are 3rd party tested, but provide no testing results anywhere on their products or website. You could be receiving far less CBD than what the label claims. Some brands even provide generic reports that are generated and signed in-house (not 3rd party tested). Furthermore, some unscrupulous third party labs have been caught falsifying lab reports for their clients. You can rest assured knowing that Wilson Botanics uses a highly accredited independent testing facility built to pharmaceutical specifications.
Wilson Botanics has partnered with an FDA registered manufacturer. Our CBD hemp products are: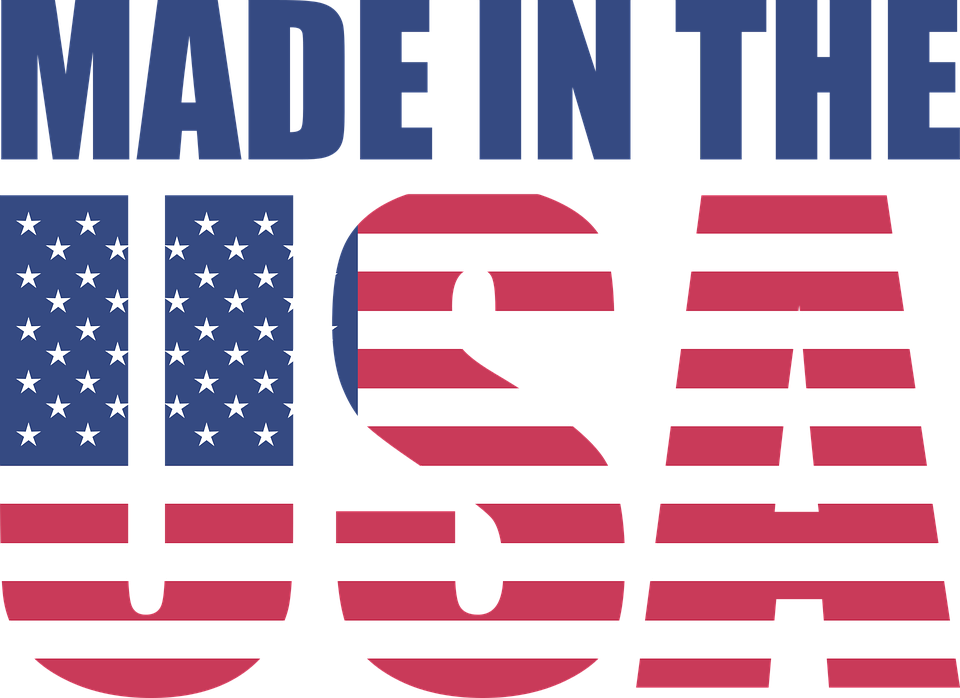 We went to Google to do a comparison of the top 10 CBD oils of equal potency (1500mg), and found similar products selling for as high as $109 per bottle! On top of that, every single one of those oils uses MCT as the carrier oil, which has questionable long-term side effects, stripped-out nutritional value, and environmentally unfriendly production processes.
Wilson Botanics CBD Hemp Oil uses highly nutritious hemp seed oil as a carrier to give you the most nutritional and therapeutic bang for your buck possible, in addition to CBD. Our products are shipped to you with minimal packaging (no extra product box) to further reduce your cost and reduce unnecessary waste in the environment.
Normally only $49 a bottle, Wilson Botanics CBD Hemp Oil averages a whopping 37% LOWER PRICE than the top 10 competitors!
BUT…..
If 37% LOWER PRICES plus FREE SHIPPING weren't enough, we've got something even better…..
Order 1 bottle today, and get 50% off your 2nd bottle or 2nd item of equal or lesser value! That's 2 bottles of premium grade CBD hemp oil for less than the price of 1 at most other retailers! PLUS…We will also cover the shipping and handling, which is like getting an additional 15% off!
ON TOP OF THAT…..
This isn't some first-time order promo. If you take advantage of this offer today, you lock in this discount FOR LIFE!* That's right, every time you come back to reorder, you get the SAME AMAZING DISCOUNT OVER AND OVER AGAIN!
Don't let this unparalleled offer pass you by! Even if you find another deal remotely close to this, other brands usually only offer a discount on your first purchase, then you pay full price on any repeat orders. You will not find this kind of offer anywhere else, not even on Black Friday!
Buying 2 at once also helps the environment even more – we can ship 2 bottles in the same box as 1, reducing waste even further.
Get 2 of the same item or mix and match!
Buy One Get One 50% Off - LIFETIME DISCOUNT-
Normally priced at $49 each!
LIMITED COUPONS ISSUED!
GET THIS EXCLUSIVE OFFER TODAY!
ONLY $36.25 EACH!
Need more time to pay?
BUY NOW, PAY LATER
with 4 Interest-Free Payments using.....
Trusted by over 10 million consumers!
SUPPLIES ARE LIMITED!
We know… you're probably thinking, "Yeah right, I see that all the time!" But really, this isn't some synthetically produced vitamin or supplement with a virtual endless supply. This is an all-natural, organic supplement produced from a crop. Supplies really ARE limited!
LIMITED COUPONS ISSUED – Once they are gone, this offer is CLOSED!
When we open the doors to this unbeatable offer, we have to be prepared for the amount of new customers that come on board, in addition to keeping enough supply on hand for our returning customers. For that reason, we can only let a limited amount of new customers in on this deal at any given time.
Wilson Botanics CBD Hemp Oil is not sold in stores or anywhere else online. The only way you can buy it is through our website, and the only way you can take advantage of this LIFETIME DISCOUNT is through this page.
Once you leave this page, it's gone!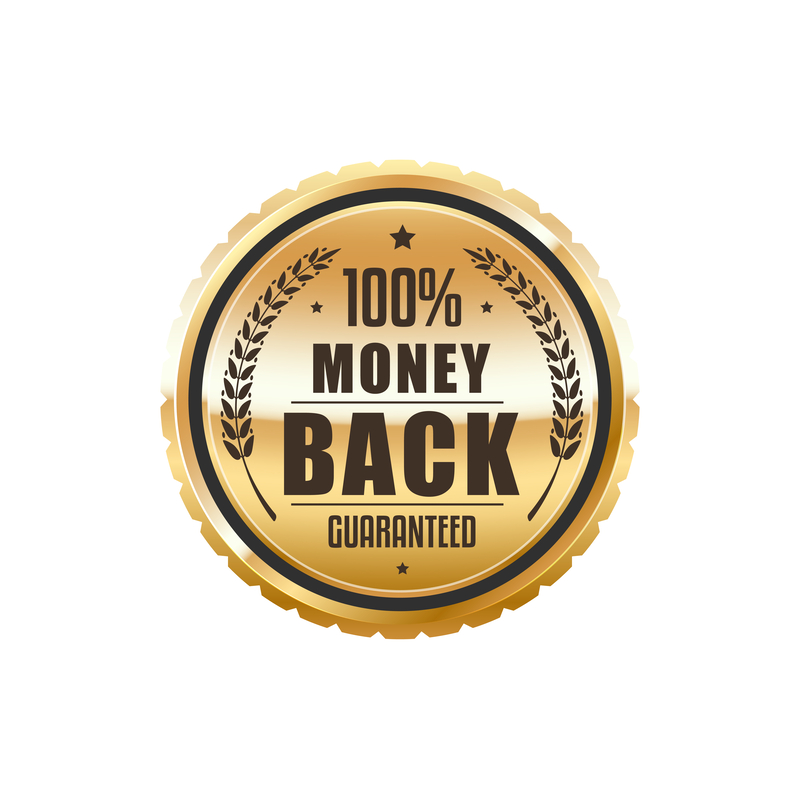 Buy One Get One 50% Off - LIFETIME DISCOUNT-
Normally priced at $49 each!
LIMITED COUPONS ISSUED!
GET THIS EXCLUSIVE OFFER TODAY!
ONLY $36.25 EACH!
Need more time to pay?
BUY NOW, PAY LATER
with 4 Interest-Free Payments using.....
Trusted by over 10 million consumers!
Not quite ready for 2 bottles of CBD Oil?
Still scrolling?
Maybe you just recently purchased a bottle of CBD oil and still have a ways to go? No worries, CBD hemp oil has a long, stable shelf life. Go ahead and place your order today to lock in this amazing lifetime discount!
Or, you might even be wondering how can we offer prices so low and what's the catch? There's no catch! When the Farm Bill was first passed, CBD was fairly new to the market. New products can be high priced at first due to limited availability and high demand. What suppliers don't want you to know is that due to more farmers hopping on board and supplying industrial hemp, the price of raw materials has actually come down over the past several years. But since people are already paying the expensive price of CBD simply because of the great benefits they have had, many suppliers just pocket the extra profits instead of lowering prices! We see it differently. We want to pass the savings on to you. We personally use the products that we sell and want to provide everybody with a chance to experience the benefits of premium grade CBD hemp oil at the lowest price possible.
We also have you covered with a No Risk Satisfaction Guarantee*. If you find that you are not satisfied with a product that you purchased from us, we will refund 100% of your purchase price!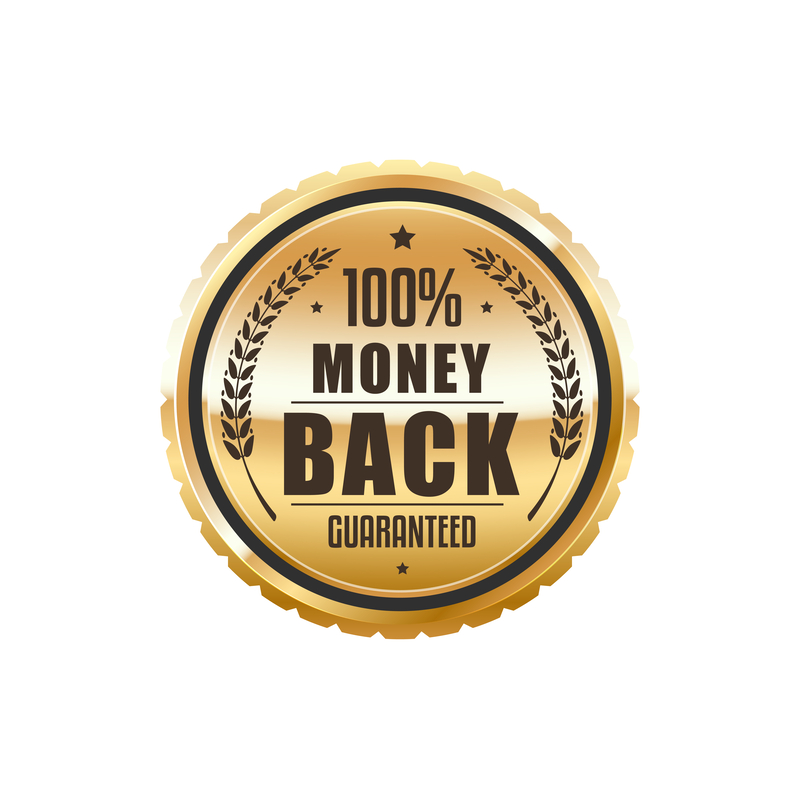 LAST CHANCE! LOCK IN YOUR LIFETIME DISCOUNT BELOW!
Buy One Get One 50% Off - LIFETIME DISCOUNT-
Normally priced at $49 each!
LIMITED COUPONS ISSUED!
GET THIS EXCLUSIVE OFFER TODAY!
ONLY $36.25 EACH!
Need more time to pay?
BUY NOW, PAY LATER
with 4 Interest-Free Payments using.....
Trusted by over 10 million consumers!
*No Risk, Satisfaction Guaranteed – Your satisfaction is important to us. If you find that you are not satisfied with a product that you purchased from us, we will gladly accept returns within 30 days of your purchase.  Simply ship the remaining product back (if a bundle, the 2nd item must be unopened) and a refund will be issued once received. Customer is responsible for return shipping. Our 30-Day Money-Back Guarantee applies only once per person and is not valid for distributor or reseller volume purchases.
** Lifetime Discount Offer – Prices are subject to change. While every effort will be made to keep this discount effective indefinitely, the discount may be become null and void at any given time, at the discrepancy of Wilson Botanics.
LEGAL TERMS AND DISCLAIMERS
- All Wilson Botanics CBD products are made from American grown idustrial hemp, containing less than 0.3% THC in accordance with the 2018 Farm Bill.
- You must be 21 years of age or older to use this website or purchase Wilson Botanics hemp-based products.
FDA Disclaimer
* The statements made regarding these products have not been evaluated by the Food and Drug Administration. The efficacy of these products has not been confirmed by FDA-approved research. These products are not intended to diagnose, treat, cure or prevent any disease. All information presented here is not meant as a substitute for or alternative to information from health care practitioners. Please consult your health care professional about potential interactions or other possible complications before using any product. The Federal Food, Drug, and Cosmetic Act require this notice.